A aqua blue silicone swimming cap with a pink JKUSS logo
A classic one size fits all swim cap, but with a funky design!
This silicone cap forms provides a smooth surface for less drag through the water and to protect your hair.
How to put on a Silicone Swim Cap
1. Insert both hands flat into the cap.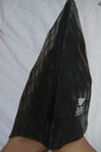 2. Curve your hands to stretch the cap outwards.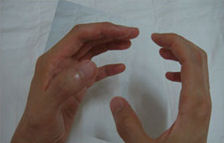 3. Make sure you stretch the cap outwards, rather than upwards (upwards risks splitting the cap).

4. Then put the cap on your head.
Googles etc should be worn on the outside of the cap.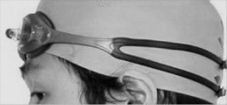 Caps
Base Colour
Aqua
Material
Silicone
JKUSS JK-11C Aqua Swim Cap
Brand: JKUSS
Product Code: JK-11C Aqua
Availability: 1
Related Products